Common Crawl Space Problems
Your poor crawl space is probably the most neglected part of your Burke home. It really isn't the room you show off to your guests, either. They're notorious for being dark, damp, moldy, and quite smelly. It's not any wonder that the only visitors there are rats and bugs, but it's integral to your home's indoor air quality as well as structural integrity. Save your home and health by being able to identify the most common crawl space problems.
A sagging crawl space indicates structural problems, most likely due to rotting supports. Not only is your structure at risk, but will lead to mold allergens and termite infections. Replacing a rotting crawl space is expensive, but there are cost-effective repairs available if symptoms are caught early.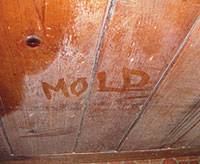 Mold leads to decreased indoor air quality and will cause long-term damage to your health if the problem isn't fixed at the source. You can take part in indoor air quality tests or use a DIY mold test kit to check for the presence of mold yourself.
Insects, Dead Animals, and Odors in Crawl Spaces
Damp and sheltered areas are like five star hotels for animals and insects (that usually spend there days at the motel on the bad side of town, literally). That weird stench and odor around your home could be from one of your (former) guests.
Floods are not good. Flooded basements are a big hassle. Flooded crawl spaces are not good and a big hassle. A good sump pump is one way to keep the crawl space dry, but other options like vent cover installation and vapor barriers are worth exploring!
Crawl Space Sump Pump Problems
Sump pumps are supposed to keep your basement and crawl space dry, but rarely does a homeowner check or maintain its status. Now that you've read this, make sure you have a backup battery to keep your basement and crawl space dry!
During the summer, outside air is hot and relatively humid. The crawl space, though, is cool and dry at around 50 degrees, maintained by the earth. When hot, humid summer air meets the dry, cool air when it enters the crawl space through the vents, the humidity goes up. Humidity then leads to all the aforementioned problems.
Your crawl space is important, so don't neglect it! Noticing symptoms and taking action right away will help save your health and investment, but avoid having to take action at all by consistently maintaining your crawl space.
Seal-tite Basement Waterproofing Co. is a full service basement environment contractor. We carry an A+ Better Business Bureau rating. We repaired over 40,000 homes and structures in Virginia, West Virginia, Tennessee, and North Carolina. We are fully insured and licensed. We have worked in all types of locations, including residential and commercial locations, government agencies, colleges, hospitals, churches, and condo associations.
Seal-tite® offers a lifetime transferable warranty. We carry a Class A Contractor's License and we are fully insured. Our satisfied customers range from government agencies to businesses, hospitals, colleges, churches, and thousands of homeowners. Your home is probably the single largest investment you will make in your lifetime. Don't wait, call Seal-tite® to help make your home dry, safe and livable.